---
---
Shipping time: 4-7 days to the US.
Need to Reduce Knee Pain?
Are painful knee joints causing your steps to feel heavy and burdensome? Aching, painful knees can really reduce your quality of life. The Power-Lift Knee Support uses Powerful Spring Force technology to support your thighs and calves, effectively reducing the pressure on your knees.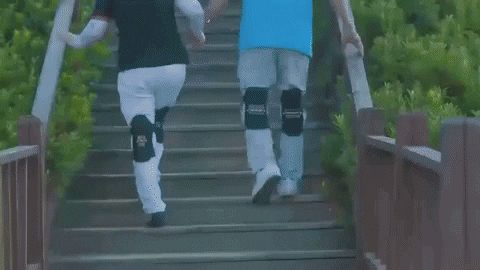 Give your knees the support they deserve
☑️One Size Fits All: whether you are male or female, young or old, the Power-Lift knee support, with it's universal nylon-clasp straps, will ensure you wont have to worry about them slipping or coming loose while you're using them.
☑️Relieves knees Of Pressure: It can be a torn ACL/PCL, arthritis or simply old age, by relieving your knees from the strains of daily wear and tear, your knees can slowly recover and heal. 
☑️Lightens Up To 85 lbs: The Power-Lift knee support can reduce up to 85 lbs ( 38kg ) off your own weight allowing you to lift heavier objects and work longer hours. It's especially useful for those in scaffolding, construction, roofing or any other profession with excessive knee movement.
☑️The Perfect Gift: If it's for your aging parents, or injured child, the Power-Lift Knee Support can be a gift they will never forget!
☑️Useful In Any Outdoor Activities: Whether it is hiking, rock climbing, cycling, working out or simply going for a stroll, the versatility of the Power-Lift knee Support is endless and will surely improve your quality of life.
☑️Comfortable: With it's breathable Mesh and Non-slip Fabric It's comfortable whether worn directly wrapped around your bare knees or over your pants.
Tread light, pain-free, and comfortably with the help of the Power-Lift Knee Support and let it renew your active lifestyle!
 Included:
1 pair ×Joint Support Knee Pads